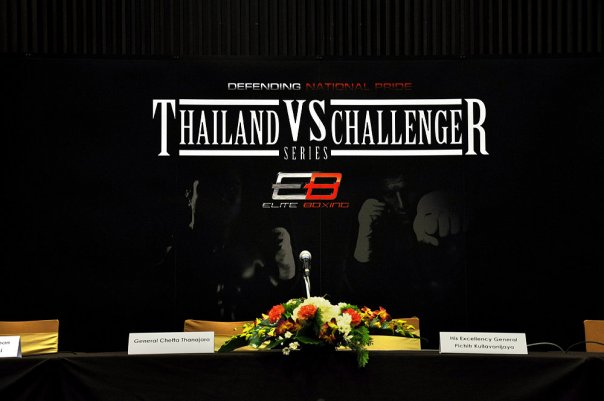 Thought I'd share this upcoming event with you which is part of the
"Thailand Versus Series"
.
It's looking to be a huge promotion sanctioned by the WMC and promoted by
Songchai Ratanasuban
(If you don't know how big this guy is in Muaythai, look him up. He's like the Godfather of promoting).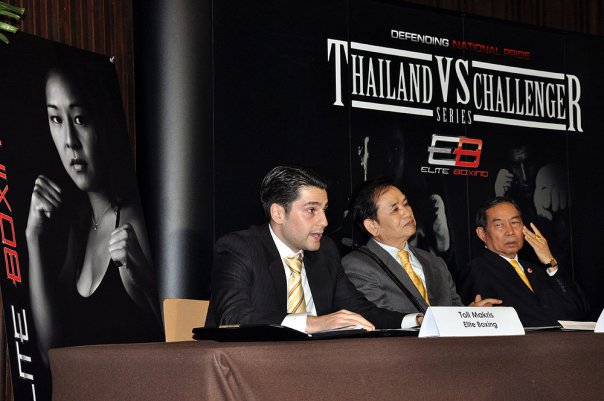 Mr Songchai in the middle
The event has a kickass website here:
http://www.thailandvs.com/
, complete with fighter profiles and video trailer.
On the 16th of January 2010, look for these fighters to be representing their respective teams.
Thailand/
- Kaoklai Kaengnorasing
- Nopparat Keatkamtorn
- Bovy Sor Udomsorn
- Nonsai Sanyakorn
- Tum Mardsue
- Zaza Sor Aree(muaying)
Challengers/
- Dzabhar Askerov
- Arslan AK-47
- Antuan Siangboxing
- Joe Bam Bam(muaying)
- TBA-Japan
- Ramazan Ramazanov
As you can see there are a lot of big names from both sides, and a female fight between Zaza and Joe Bam Bam. It would be a good idea to look up some of these fighters if you want to see some of the current talent in the sport.