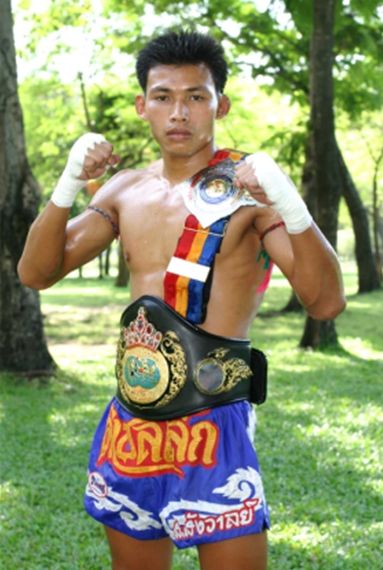 Here is a pretty good fight between Diesellek, a well known Thai fighter and Youssef Kiatphet.
You might notice Diesellek favours his lead (and switch) left kick. The angle that this lands with makes it very useful.
Youssef is a pretty well rounded fighter himself.
Other than a couple slow down hiccups in the middle of the video, it's a good watch.
Enjoy:
http://youtu.be/Jzb3FiSNEJU